Fishery
When brothers Dave and Sandy Buchanan opened a two pool trout fishery in 1984, little did they realise how the complex would expand into one of the busiest fishing venues in Scotland.
Newmill Trout fishery, near Lanark, is a six pool fishery, 3000 sq ft tackle shop and cafe. Newmill caters for all aspects of freshwater fishing with a wide range of fish from 1lb 8oz stockies to mature trout at 20lbs.
In 2003, one of the six ponds was converted into a coarse fishery containing carp, tench, rud, and roach. Newmill lies almost equidistant between Glasgow and Edinburgh, three miles north of the town of Lanark on the A706.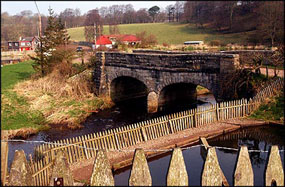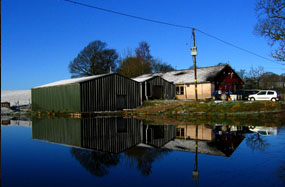 Nestling amongst 100 acres of wooded countryside 3 miles outside the market town of Lanark on the A706 Newmill Fishery complex is the best of its kind in Scotland. Boasting 6 ponds ranging from 1 acre to 8 acres, Coarse fishery, 3000Sqr feet tackle shop and cafe.
Prices and Details
Trout Permits
up to 4 hrs £22 2 fish
Full Day £28 4 fish + Free teas and coffees

Kids under 15 - ? price if accompanied by paying adult

Fly Only Catch and Release £15

for more information and online booking please visit www.newmillfishery.com